Sambazon Acia Cafe - Cardiff by The Sea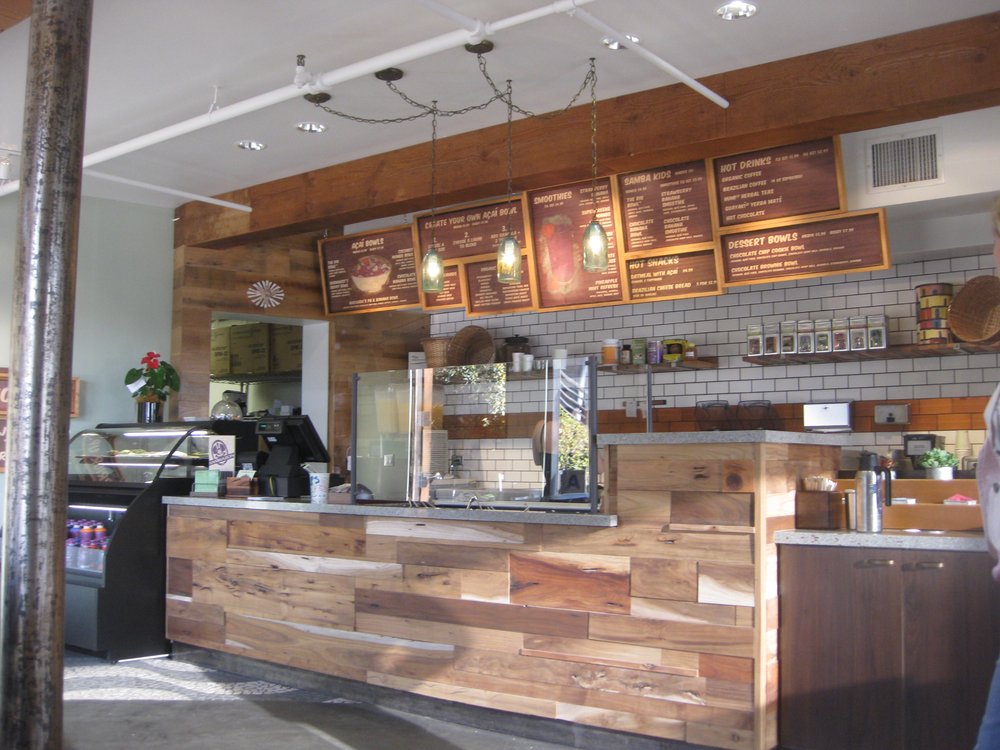 The Sambazon Acia Cafe is located in the Sea Side Market complex. They serve up delicious acai bowls with a variety of different ways to create them. You can choose a local favorite like the Machado bowl, or choose from their list of ingredients to make your own.
There is almost always a line during the lunch and breakfast house, but these acai bowls are well worth the wait! You stay and enjoy the rustic reclaimed decor inside Samazon, or get your bowl to go and walk across the tracks to the beach.
Local Tip: Make sure you sign up for their loyality program, and you'll get a free bowl in no time!
_________________________________
Mon 7:00 am - 8:00 pm
Tue 7:00 am - 8:00 pm
Wed 7:00 am - 8:00 pm
Thu 7:00 am - 8:00 pm
Fri 7:00 am - 8:00 pm
Sat 7:00 am - 8:00 pm
Sun 7:00 am - 8:00 pm
_________________________________
2171 San Elijo Ave
Cardiff, CA 92007
Takes Reservations No
Delivery No
Take-out Yes
Accepts Credit Cards Yes
Good For Breakfast, Brunch
Bike Parking Yes
Wheelchair Accessible Yes
Good for Kids Yes
Good for Groups Yes
Ambience Divey
Noise Level Average
Alcohol No
Outdoor Seating Yes
Wi-Fi Free
Has TV Yes
Caters Yes